Marti's Minute
We are doing something very exciting at Team Marti! Is anyone in the mood for a fabulous weekend get-away?! We hope so, because Team Marti is giving away a weekend get-away to Salish Lodge and Spa!

There are 2 ways that you can win!
1. Refer your family or friends to work with us now through April 1st to have TWO entry towards our weekend get-away!
2. Buy or Sell with Team Marti now through April 1st to have TWO entries towards our weekend get-away

Winners will be announced on April 2nd, via Facebook, so make sure you like and follow Marti Reeder Realtor on Facebook!
Three Big Benefits of Moving from Renter to Homeowner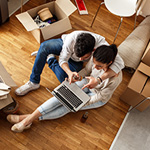 If you have been thinking about making the transition from renter to homeowner, now is the perfect time to act. Interest rates are low, but they could be rising soon. If you act now, you can enjoy the following first-time homeowner benefits sooner than you think:



1. Building Wealth for the Future


When you pay your rent for a year, you end up with nothing more than a dozen rent receipts... Read More
Demand Outstrips Housing
Supply in 2017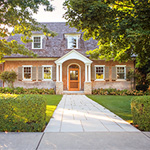 Existing-home sales saw a slight decline in December. With a seasonally adjusted annual rate of 5.57 million, sales fell 3.6 percent from November, but sales are still 1.1 percent higher than a year ago. What's more, home sales for 2017 were higher than at any time in the past 11 years, according to the National Association of Realtors (NAR), setting a sales pace not seen since 2006, a record-setting year... Read More
Should You Paint Wood Paneling?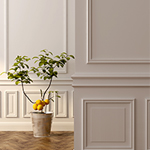 Wood paneling has its fans and haters. Most of us detest the fake version. And real wood paneling, in spite of its warmth and worth, may not be your personal preference. Paint dramatically brightens a wood-paneled room, but how does one go about doing it correctly?



Fake Paneling? Paint It or Pitch It


Masonite panels, scored and pressed in... Read More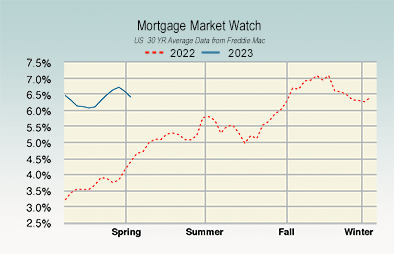 Interior Design Trends for 2018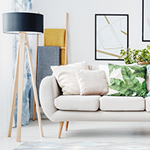 Home decor continues to be all the rage as reality TV shows about decorating, flipping, and fixing houses remain popular. This interest in interior design means that more people are keeping an eye out for trends. Here are 11 interior design trends that you'll want to check out in 2018:



Extreme Colors:

Bold colors are definitely in style this year. Pantone's Color of the Year, Ultra Violet, is a bright and brilliant shade of purple that is sure to get attention. Other popular colors include jewel tones like emerald green or deep sapphire... Read More
Unique Home Improvements Perfect for DIY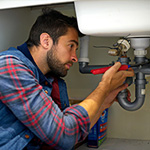 Here's a quick question for you: What's your favorite DIY project you've ever completed? Chances are the answer pops right into your mind, and even if you've completed hundreds of DIY projects over the years, you probably have some that truly stand out.

Those that weren't at the top of your list may fall lower for several reasons. Maybe the result wasn't what you hoped for, the project wasn't particularly rewarding, or you've done it before.

If that's the case, don't worry. Below are five unique projects you probably have never tackled before. Try them on for size to improve your home... Read More